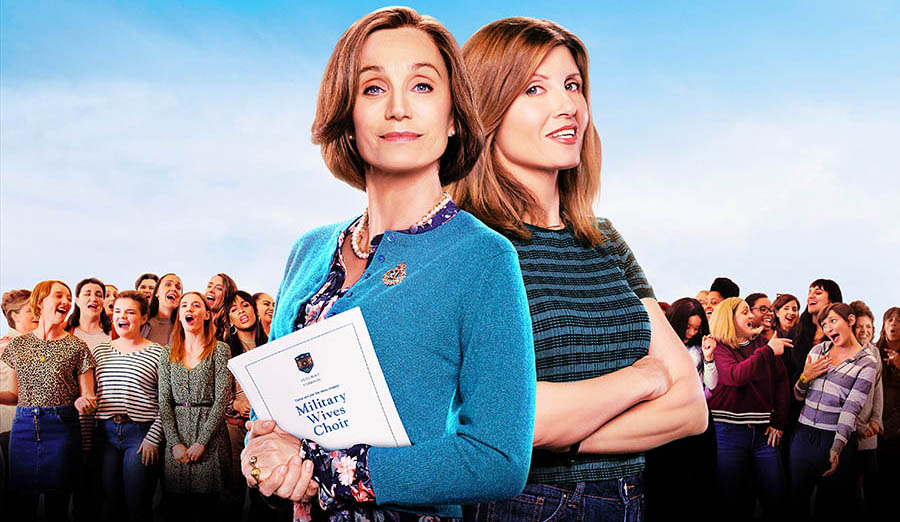 Courageous individuals bravely serve in military assignments around the world, leaving behind their supportive family members, who must carry on loyally in their absence. Naturally, the more experienced among them know that they must seek out productive activities in order to maintain a positive spirit, which is well-illustrated in the upcoming comedy-drama Military Wives.

Inspired by a true story, Military Wives finds a group of women in England who wish to lessen their anxiety and stress a bit while their significant others are away on dangerous assignments. Led by Academy Award nominee Kristin Scott Thomas (The English Patient) as Kate, a veteran of five deployments by her husband, and Sharon Horgan (TV's Catastrophe) as Lisa, the women decide to form a choir, which eventually draws much more attention than they could ever have imagined. In our exclusive clip, we see an early practice session by the group that elicits vastly different reactions from Kate and Lisa, whose huddled conference reminds one of the singers of a funny memory.

Peter Cattaneo (The Full Monty) directed. Enjoy our exclusive clip below, then make plans to see Military Wives, which will be available to watch via various VOD platforms, including FandangoNOW, on May 22, just in time to celebrate Memorial Day with loved ones.